Pour piloter la relation clients vous devez :
1. avoir la vision globale de la satisfaction clients
2. examiner les rétroactions des clients ,
3. faire entendre la voix du client et prioriser les actions sur les lignes de services
4. proposer des projets et des améliorations ,
5. communiquer en interne pour mobiliser autour des objectifs
6. communiquer en externe pour établir la confiance des clients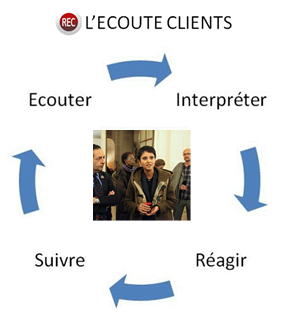 Notre activité réalise des audits de la qualité de la relation clients, met en place une Ecoute clients qui s'appuie sur un partenariat avec le groupe VERINT (NASDAQ: VRNT et ses solutions Voice of the Customer Analytics).
Nous travaillons pour de grands groupes de grande consommation (Nestlé), de l'assurance,(MAAF) de la distribution (Butagaz/Shell)

L'Ecoute clients RAMSES est une pratique de conseil orientée sur l'amélioration de la qualité de la relation clients; plus d'infos ici :
http://www.ramses.fr/video.html
N'est-il pas important de connaitre finement l'avis et les commentaires des consommateurs qui sont vos clients ?
La méthode et les outils s'appuient sur les métriques de satisfaction, les notions de client, processus et mesure, en particulier sur les attentes mesurables du client;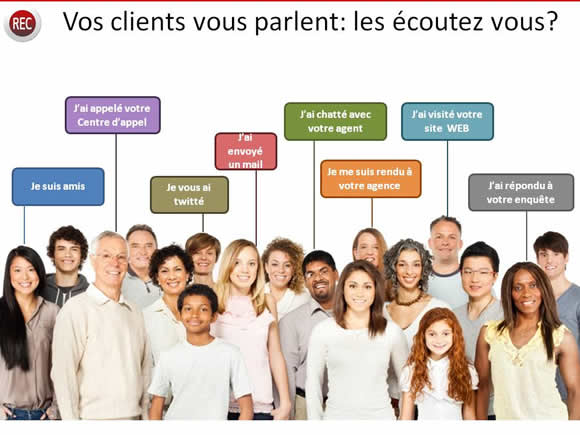 Un service unifié (téléphone, mail, WEB) permet d'avoir une vision transverse et de mieux comprendre vos clients.
C'est une base du pilotage de la performance que nous proposons de présenter à travers plusieurs études de cas.